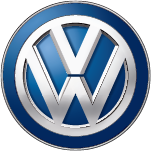 Volkswagen AG
Hiltrud Werner, board member for Integrity and Legal Affairs
"Adrian Dunskus and 3x3 communication have been successfully supporting my Integrity and Legal Affairs division for years. 3x3 videos show c-level executives as human beings in real life outside their offices and away from logo walls.

Mehr

Adrian Dunskus helps us prepare for important appearances through his one-on-one coachings, while 3x3 group sessions enable our staff to record and produce video content themselves, and even to create moving images of such abstract subjects as integrity and compliance."

Fresenius SE
Matthias Link, Senior Vice President Corporate Communications
"At Fresenius, video is playing an ever bigger role in our communications. This is why we took an in-depth look at video at our global communications meeting, with 3x3 communication holding very hands-on workshops in parallel on recording and producing video with a smartphone and a tablet. These sessions have made our participants eager to create video even with basic resources. Participants praised the trainers' individual and knowledgeable approach"
Audi AG
Silvio Schindler, head of Audi Consulting
"We have worked with Adrian Dunskus as a coach repeatedly and benefited from his ability to write copy for spoken delivery.
Mehr

He is very good at finding compelling wording which will still align with the company's strategic core messages and its communications culture. As such, he is always a great resource for us."

Audi AG
Emanuele Pirro, brand ambassador and former Formula 1 driver
"Adrian is a very effective media trainer. Even years later, I still find his suggestions a great help when dealing with journalists or large audience during speeches.

Mehr

The one I find most useful is to focus on creating a specific agenda before going to face the media. From his training I keep some key rules that help being more efficient, credible, focused and relaxed as well. In other words more successful."


Assign Group
Klaus Fischer, Chief Executive Officer
"Adrian Dunskus conducted a one-day teambuilding for us that brought together employees from central Europe's countries. His intercultural expertise and his ability to engage people contributed to our employees significantly feeling as more of a team.. The event more than fulfilled our expectations."
Bugatti Automobiles S.A.S.
Stefan Brungs, board member
"My one-on-one training with Adrian Dunskus was effective because it prepared me precisely for real-life situations such as a print interview, TV statement or a press conference at an automobile show. Implementing and fine-tuning exactly this kind of content in different practical scenarios is what makes the Dunskus approach so valuable. Add to this the precision in his analysis of video appearances. This was by far the best training I have attended in this millenium."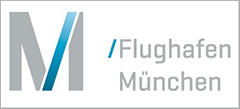 Flughafen München GmbH (Munich Airport Operating Company)
Rudolf Strehle, chief liaison officer for the airport region
"Adrian Dunskus has been working with our company for years, example being regional PR work or our proposed third runway. In this connection, he has provided representatives of different levels valuable assistance for their on-camera and live appearance. In addition, his combined expertise as a coach, a corporate spokesman and journalist has been very helpful for our messaging regarding these subjects."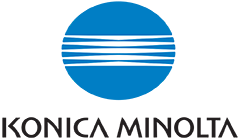 Konica Minolta
Olaf Lorenz, General Manager, International Marketing Division,
Konica Minolta Business Solutions Europe GmbH
"Adrian Dunskus created keynote speeches for our top management at our European Leadership Conference. Subsequently, these speeches were quoted from inside the company, which is something special.

Mehr

At the conference itself, Adrian's multilingual ability made him a very useful interface between journalists from all over Europe and our Japanese executives. In addition, he has produced video statements for our top management with very little advance notice. In all of these cases, he has shown that he is able to create excellent content that conforms to corporate strategy, and do so with a minimum of briefing."

Merck KGaA
Daniele Bruns, Vice President, Site Operations | Safety & Environment
"Adrian Dunskus conducted a training for our Security and Environment unit which enabled participants to communicate authentically with an internal audience. Among other things, we benefited from his abilty to condense even complicated issues into headlines and phrase unwieldy topics in clear, illustrative language.

Mehr

Helping him in this effort was his broad expertise, which often enabled him to use examples from politics or business to flesh out theoretical advice. We also appreciated his speaking to the strengths of each individual participant. This enabled us to learn how to communicate in a professional yet authentic manner even regarding challenging topics such as they arise in our field of activity."

Novartis
Tia Viering, Communications, Global Diversity & Inclusion
"It is always a pleasure to work with Adrian. His journalist's flair for the story and eye for the right detail, coupled with his PR-savvy getting the right presentation for the client make him excellent at crafting the best angle for an outreach.

Mehr

This experience and tact, plus Adrian's fluency in many languages and his deep understanding of the challenges and opportunities of the global media world make him a terrific ally for any organization looking for a high-impact media trainer. With Adrian, a real bonus is that he also puts even media-shy execs or spokespeople at ease!"

Puma SE
Ulf Santjer, Director Corporate Communications
"Our top executives very much value camera trainings with 3x3 communication because the provide very compact and hands-on advice that they can immediately apply. We consider both 3x3's messaging asssistance and guidance as to appearance and dealing with video journalists as very valuable."
Renesas Electronics Europe GmbH
Andy Harding, Director Core Marketing
Industrial & Communications Business Group
"3x3 communication performed a multi-day sales training for our European sales staff in preparation for the launch of a new product platform.

Mehr

Their experience with participants from different cultural backgrounds, familiarity with technology-related topics and knowledge of the culture inside a large multinational organisation translated into excellent results as they trained our staff in German, English, French and Spanish. We will be happy to work with 3x3 communication again."

Rohde & Schwarz GmbH & Co. KG
Christian Reiter, head of corporate communications
"We work with 3x3 communication in video communications. Our employees value 3x3 trainings. This is especially true of individuals who do not appear in front of a camera regularly and hence may experience some insecurity in the event."
Sennheiser electronic GmbH & Co. KG
Edelgard Marquardt, Global Corporate Public Relations Manager
"Among other things, Adrian Dunskus has helped us in the preparation of our annual conference and provided crucial assistance with English-language material and regarding working with journalists from diverse countries. We value his familiarity with other cultures and his ability to quickly master even complex technological issues."
Siemens AG
Michael Adam Cockill, Head of Corporate Campaigns, Head of SEM
"We commissioned Adrian Dunskus to provide copy for a corporate publication on ethical business in both German and English.

Mehr

This involved conducting interviews with high-profile experts and composing a text with a tonality conforming to the highest requirements of a global corporation. We have been extremely satisified with his work, especially with his ability to provide native copy in both German and English."

Siemens Schweiz AG, Building Technologies Division
Beat Frey
"We conducted a multi-day training with 3x3 communication to prepare for an internal event with a global audience, among other things.

Mehr

What we appreciated expecially was their messaging assistance regarding key messages and their help in creating narrative arcs, but also their camera specialst's expert advice regarding appearance. The training strongly contributed to the conference's success, and we look forward to the next opportunity for working with 3x3 communication."

Swiss Life Select Deutschland
Götz Wenker, CEO
"Adrian Dunskus has regularly coached members of our executive board in preparation for on-camera appearances. We very much appreciate his systematic approach on the one hand and his ability to fine-tune messages on the other. All of this contributes to his coaching participants developing a heightened awareness for messages that are relevant to the public and to put these messages across even in difficult situations."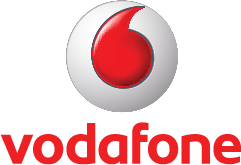 Vodafone Group R&D
Günther Weber, Head of Advanced Research Programme
"Adrian worked with our team for more than three years. From the beginning, we highly appreciated his ability to quickly understand even complex technology issues and their business implications and turn it into concise text that makes enjoyable reading and is still accurate and understandable.

Mehr

Also, of great help was his ability to prepare non-native speakers to give clear and appealing presentations. And we enjoyed his skills in moderating telephone conferences that brought together non-native English speakers from half a dozen countries."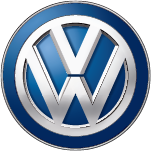 Volkswagen Nutzfahrzeuge
Andreas Meurer, head of corporate communications
"We have had Adrian Dunskus conduct numerous individual and group media trainings both for board members and marketing and communications staff.

Mehr

We have repeatedly appreciated how he brings to bear competence from three areas, namely journalism, corporate communications and coaching, that is to say playing to an individual's specific strengths. Adrian Dunskus also excels at providing messaging assistance which helps participants learn how to write copy for spoken delivery."

Communications at Xylem Inc. - spun off from ITT Corporation
Tom Glover, Vice President
"I first worked with Adrian on a successful intercontinental and intercultural acquisition that ITT, my then company, made in Europe. What impressed me was how quickly and deeply he understood the mentalities of the people and the organizations involved.

Mehr

He was calm under deadline pressure, provided excellent counsel on the go, and was able to translate complex business issues into text that was both factual and readable. Last but not least, he is a very easy person to work with, fit in well with the rest of the team, and provided excellent value. I highly recommend Adrian."